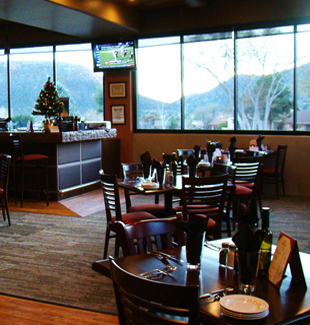 Redstone Creates Memories
We care about every single person's meal. They say you put your signature on every plate, that really is true. We focus on how the plate looks, how it smells, how it tastes, its texture, everything. We want everyone who comes here to be happy. And for the food to be memorable, because that really is what it is all about, memories. At Redstone, we care. And it shows in our beautifully appointed al fresco dining patio, and our luxurious intimate bistro-style grill. You'll sense it in the attitude of our professional staff, and of course, you will taste it in every bite.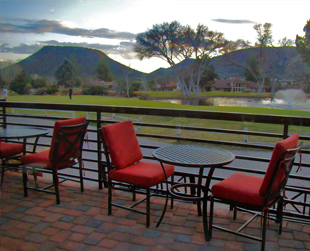 Redstone Patio
What could be more inviting than the gorgeous outdoor dining area at Redstone? Enjoy the gorgeous Village weather, drink in the blue skies, it is one piece of the good life that makes living in Northern Arizona special. For breakfast after a round of golf, or mouthwatering appetizers and drinks with friends, the Patio is sure to become a local classic.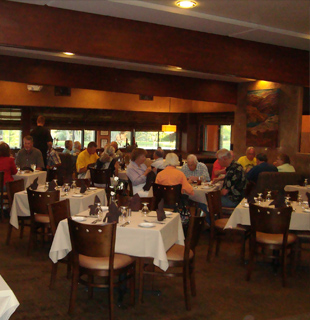 Culinary Choices
Dining at Redstone starts with classic breakfast choices served daily until 2pm. Lunch brings homemade soups, salads and a variety of sandwich and wrap offerings plus daily lunch specials. From 11am to closing we offer delicious home made pizza and calzones from scratch. In addition to all of above, our award winning BBQ choices offer something for everyone to enjoy. Our patio smoker offering authentic BBQ smoked chicken and pork choices plus ribs and steaks! Friday and Sataurday nights Chef Finney creates weekly dinner specials to keep the menu fresh. Join us every Friday night for our All You can eat Fish Fry or Pime Rib Dinner. We look forward to welcoming you soon.
Redstone Patio
Come See Us:
690 Bell Rock Blvd.
Sedona AZ 86351
Hours of Operation:
Daily 8am to 8pm

Breakfast served daily until 12 pm
Call Us:
928.284.1010
Email Us:
steve@redstonedining.com