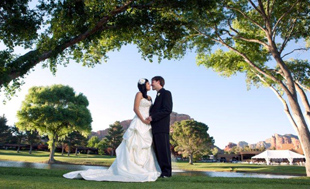 Cherish the Day
We offer complete wedding service and event planning, so that you can relax and enjoy every single minute of your wonderful day, without a care in the world.
Venues on the course, with lush greens and old wizened shade trees, red rocks rising magnificently above the value floor, and turquoise skies inspire smiles of joy and soaring dreams. It is your day, let us help it be picture perfect, in every way.
To find out more about our catering services please call our catering office or fill out our catering form.
form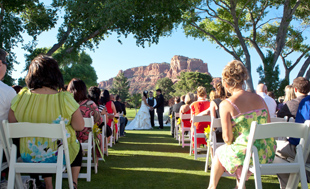 One All Inclusive Price
Our wedding and event packages come in one wonderful all-inclusive package.
Not only can you save the time and worry of arranging for every detail, from chairs to linens, stemware to flatware, venue to sound systems, our flat rate pricing is remarkably competitive. What could be easier than a wedding at Redstone? We offer complete wedding packages, including, venue, furniture, linen, table pieces and food. We are delighted to offer recommendations for cake specialists, florists, photographers, wedding officiators, hotels, and auto service.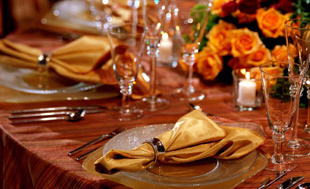 Banquets and Events
We offer banquet services for all occasions.
Whether it is a special birthday, anniversary, club or business event, Redstone Grill Bar and Patio will make it special. Our all-inclusive pricing includes everything you need to make your event a success, from the tables, chairs, and linens, to our high quality sound system. Let Redstone make your event truly memorable.
For more information, contact Steve at Steve@redstonedining.com or 928-284-1010.